Electro Acoustic Sanchez guitar
by Al
(Canada)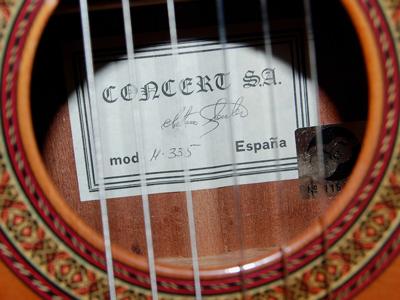 Electro Acoustic Sanchez guitar: maker's label
Electro Acoustic Sanchez guitar


Label reads: Concert S.A, the company was founded by Antonio Sanchez back in 1986.
This particular guitar is an electro acoustic cutaway with Fishman Prefix Pro Blend preamp.
Excellent workmanship, Well balanced tone with Robust bass and piano like trebles.
Great guitar!
Thanks for sharing, Al. Antonio Sanchez guitars are very popular with amateur or professional guitar players alike.

Click here to search for models for sale online and join Al in his enjoyment of this great manufacturer's instruments.