Victor Carrillo Flamenco Blanca Guitar La Cañada 2010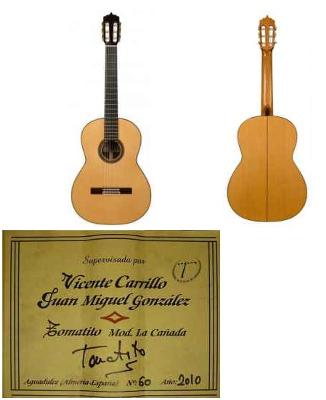 Victor Carrillo Flamenco Blanca Guitar
Victor Carrillo Flamenco Blanca Guitar For Sale


La Cañada 2010
This guitar was manufactured in Spain by Carrillo; it is signed and endorsed by Tomatito.
It is light in weight, made using Spruce and Cypress wood with a black ebony fingerboard. It has a loud Flamenco sound and is easy to play...........
In mint condition; comes with gig bag for easier carrying.