Thomas Fredholm 2008 Cedar Double Top
by mattias
(New York)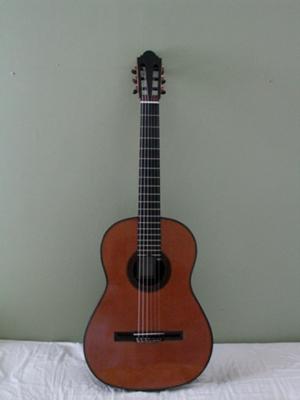 I have a guitar by Thomas Fredholm, who has also built for David Russell, Andy Summers and LAGQ's John Dearman. Dearman owns the "sister" to mine -meaning ours were built simultaneously and are practically identical. Although Fredholm's prices are rising quickly, he is still relatively affordable.


Loud, Warm and Clear and with what most guitars don't even come near: a Magical sound.
To see the guitar being played: https://www.youtube.com/watch?v=PxJNE8L-KC0
If you are interested, please get in touch with me to try it and for more info.