reyna guitar
by pedro reyna
(reynosa)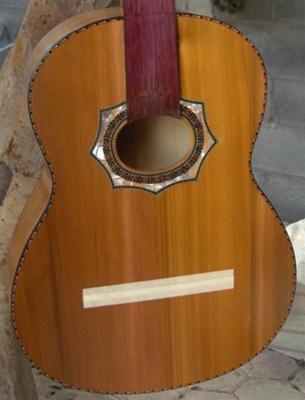 mexicana clasica
Good,i have a problem, i do not speak good english but i want to say i love make guitars since 1995, and I hope that the known, this guitar is not finish yet, Thank you very much.


Join in and write your own page! It's easy to do. How? Simply click here to return to Classical Guitar Manufacturers.
Lost? Search Our Site!
Classical Guitars --- Spanish Guitar Makers --- Other Guitar Makers

Classical Guitar Players --- History of Classical Guitar --- Learn to Play Classical Guitar

Build Classical Guitars --- Guitar Making Schools --- Privacy Policy

Used Classical Guitars for Sale --- History of Classical Guitar