rare hofner model 222 selby london classical arch-back guitar
by antony
(brighton, UK)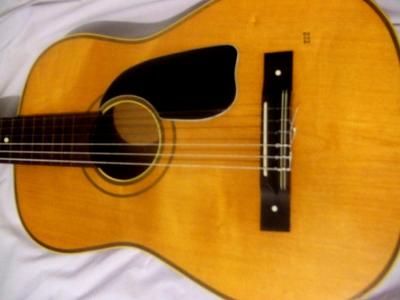 3/4 size lovely rare hofner classical guitar plays very well with very low action and great sound. I cant find any info on this guitar but it has 222 branded to the body (i'm guessing thats the model number?) and a selby london sticker on the headstck. who distributed this guitar in the late 60s.


This is a vintage guitar from the 1960s and has a arch-back and thats about all i know. It's rare on the basis that if you collect hofner you probably dont have this one?
e-mail akitospeaks@hotmail.com about this guitar i will ship worldwide but prefer europe. the guitar is very light and will be safely packed. Any questions please e-mail. search for this guitar on Ebay to bid.
Lost? Search Our Site!
Classical Guitars --- Spanish Guitar Makers --- Other Guitar Makers

Classical Guitar Players --- History of Classical Guitar --- Learn to Play Classical Guitar

Build Classical Guitars --- Guitar Making Schools --- Privacy Policy

Used Classical Guitars for Sale --- History of Classical Guitar