Old José Ramírez Flamenco´s guitar from 1923
by Carlos Bustamante
(Madrid (Spain))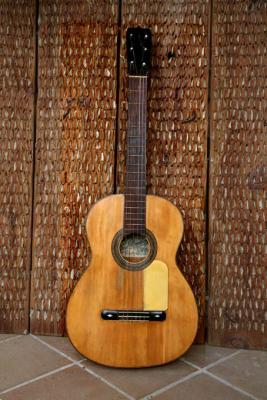 Hello :


My name is Carlos, from Spain. I contact to you because I´m selling a flamenco´s guitar, original piece hand-made in 1923 by famous spanish loutier José Ramírez. It´s made of Cedro and ebano and keep all the original elements from this date.
It is in a perfect use.
The price is 4.000.- euros.
CARLOS
e-mail: carlos.bustam@gmail.com
Phone number +34609987610 (Spain)