MASAKI SAKURAI MODEL SPECIAL 2006 Classical Guitar
by Ewa
(Poland/Germany)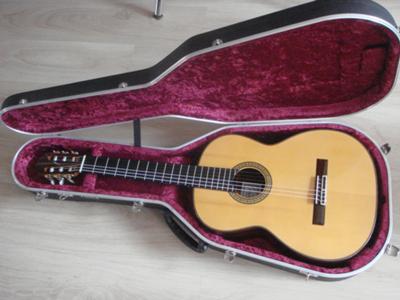 2006 MASAKI SAKURAI CLASSICAL GUITAR
Hi! I have an excellent guitar by Masaki Sakurai to sell. I won it in the competition in Germany, it was built in 2006. I've been playing this instrument for two years till I got the new one. This guitar is in perfect shape, has fantastic sound especially for recording and it's very easy to play! More details and photos via e-mail:


ewamartha@wp.pl
Price: 4.000 Euro + Hiscox case free!!!!
Lost? Search Our Site!
Classical Guitars --- Spanish Guitar Makers --- Other Guitar Makers

Classical Guitar Players --- History of Classical Guitar --- Learn to Play Classical Guitar

Build Classical Guitars --- Guitar Making Schools --- Privacy Policy

Used Classical Guitars for Sale --- History of Classical Guitar