H. Makino Special Classical Guitar
by William
(Wolverhampton UK)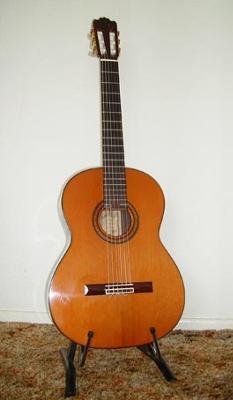 This hand crafted guitar is great for someone who wants a quality guitar but can't afford a concert guitar just yet. It is slightly smaller than average for ease of playing. Rosewood with a Cedar top it is in excellent condition with a beautiful sound. Comes with a quality velvet case.


RRP £1183. Sell for £600 or ONO.
fishinabox (at) hotmail.com
Lost? Search Our Site!
Classical Guitars --- Spanish Guitar Makers --- Other Guitar Makers

Classical Guitar Players --- History of Classical Guitar --- Learn to Play Classical Guitar

Build Classical Guitars --- Guitar Making Schools --- Privacy Policy

Used Classical Guitars for Sale --- History of Classical Guitar