Frank Haselbacher 1975 cedar top.
by Robert Phillips
(Lakeland FL, USA)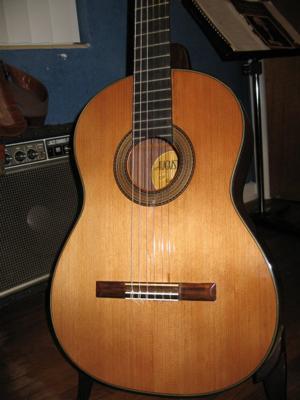 1975 Haselbacher Cedar Top front view.
Built by Frank Haselbacher under the Albert Augustine lable, this was one of 2 cedar top instruments that Frank build in 1975. I recorded 2 cds and concertized on it for 20 years. The other cedar top from that year was played by Eliot Fisk.


The guitar was restored to near new condition by Lo Prinzi.
It has a big robust sound with resonant basses. I am including a choice of case: the original Mark Leaf case, or a newer BAM case.
$5500.00
RobertPhillips (at) Robert-Phillips(dot)net