Esteve 1GR07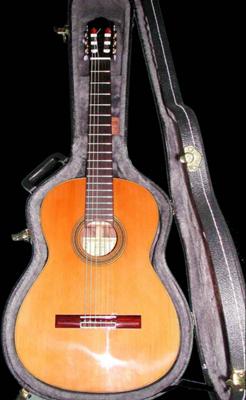 Esteve 1GR07
Excellent condition with case - 1 tiny dent at the very bottom of the guitar, which was the way I bought it, I didn't care because I played every classical guitar in every music store within about 40 miles and this one sounded the best - similar to the sound of Lifeson's guitar intro on A Farewell to Kings,


solid cedar top
rosewood back & sides
rosewood fretboard
More pics upon request.
$700 + shipping
Live near me (PA-NJ) ? Save on shipping !
Contact irreverence9@yahoo.com
Lost? Search Our Site!
Classical Guitars --- Spanish Guitar Makers --- Other Guitar Makers

Classical Guitar Players --- History of Classical Guitar --- Learn to Play Classical Guitar

Build Classical Guitars --- Guitar Making Schools --- Privacy Policy

Used Classical Guitars for Sale --- History of Classical Guitar