DAVID ARGENT 2008
by Fernando
(Portugal)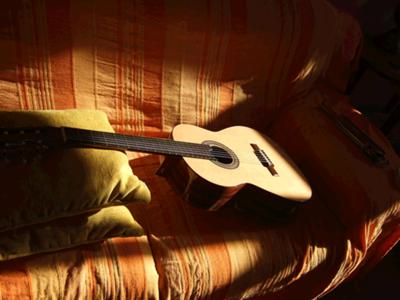 THIS IS A NEW GUITAR FROM THE AUSTRALIAN LUTHIER DAVID ARGENT. A 2008 LATTICE BRACED GUITAR, CEDAR TOP AND SANTOS PALISSANDER, BRAZILIAN ROSEWOOD WITH A POWERFULL AND RICH TONE. A GREAT GUITAR FOR THE MOST EXIGENTS GUITARISTS.


IT CAMES WITH A STRONG HISCOX HARDCASE.
? 6. 000,00
Lost? Search Our Site!
Classical Guitars --- Spanish Guitar Makers --- Other Guitar Makers

Classical Guitar Players --- History of Classical Guitar --- Learn to Play Classical Guitar

Build Classical Guitars --- Guitar Making Schools --- Privacy Policy

Used Classical Guitars for Sale --- History of Classical Guitar