Building a 1937 Hauser Classical Guitar
by Gene
(St. Paul, MN)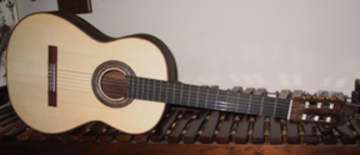 The finished guitar
I have posted quite a few instructional pictures on my web site at http://gpbard.info/GuitarBuild.htm


There are two pages of pictures and instruction so be sure to click on the next page.
I hope you enjoy and find the information helpful and thanks to the sponsors of this site for letting me post this information.
If you have questions I will, within my time and skill available, try and help you. My email address appears on the home page.